At Community Health Network, service to the community is at the cornerstone of everything we do. We are dedicated to providing care for our patients and communities
 without pause.  At the forefront of every effort is our talented team of more than 5,000 nurses.
Nurses play a vital role in Community's mission, both as frontline caregivers and in highly innovative roles in facilities management, finance, IT, supply chain and other administrative areas. We proudly invest in their success.
Likewise, we are proud of our diverse workforce and strive to create an environment where everyone is engaged and differences are embraced while enabling culture, equity and inclusion.
Our Culture
We boldly live our mission every day. In fact, every Community employee is a called a "caregiver". Together we are strong – delivering exceptional care through empathy, communication, collaboration and innovation. By putting the patient first, we create an environment that promotes health and wellbeing.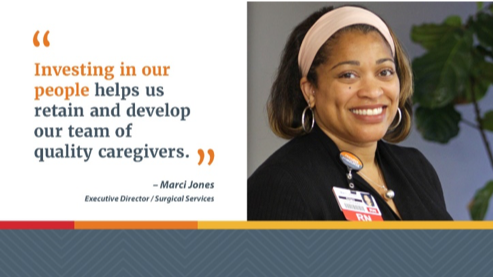 As one of central Indiana's premiere employers, we embrace diversity and the learning and innovation that comes with it.
Our caregivers have confidence in the future of the organization and consistently consider us a leader in the following areas:
Generous Total Rewards benefits package
Work/Life flexibility balance
Strong values and ethics
Supportive management
Caregiver appreciation
Learning and professional development opportunities
Learn more about why our caregivers love working for Community in the video: https://www.youtube.com/watch?v=icRcbaOojE0&feature=emb_imp_woyt
Nursing at Community
Our commitment to recruiting the brightest nurses is one reason we are ranked among the top 20 integrated healthcare networks in the nation. We know that putting patients first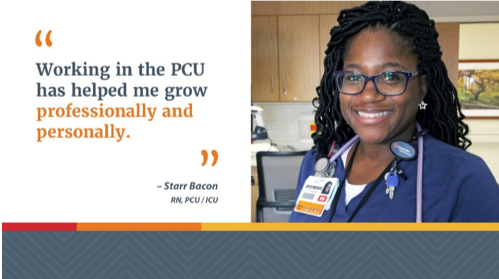 means having highly-skilled nurses on every unit, in each location and in all of the communities we serve. By working together as a team, Community nurses play a vital role in helping create optimal outcomes for all our patients. How do we do this?
In every nursing area, from research to clinical nurse specialists, we believe in caring for the whole person.
We're dedicated to nurturing the mind, body and spirit with compassion for each individual's health and well-being.
We support nurses through educational and credentialing opportunities, such as:
New Graduate Nurse Residency Program to help with the transition to the professional nurse role
Schools of Nursing clinical learning experiences
The Nursing Academy in partnership with the University of Indianapolis
Everything we do as nurses enhances and elevates the healthcare experience. It's also an opportunity to be recognized for your skills, knowledge and experience, as well as your ability to make a difference…one patient at a time.
Learn how nurses learn and grow in their careers at Community Health Network in the video below.
https://www.youtube.com/watch?v=c2UoWxZYvW0&feature=emb_imp_woyt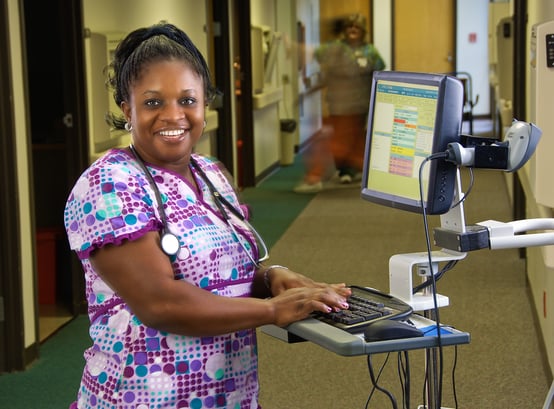 Inclusion and Diversity in Nursing and Beyond
Together, we focus on awareness, interaction and acceptance of all as we value the differences that each person brings to the Community team in caring and serving our patients and their families. For nursing specifically, that means:
Focusing on the intentional recruitment and retention of Black RNs, PCTs and MAs through development of targeted strategies.
Mandating diversity in peer hiring interviews.
Establishing, measuring and improving meaningful partnerships with nursing schools at Historically Black Colleges and Universities.
Continuing assertive involvement with the Indiana Center for Nursing NEEDS Initiative
Creating a recruitment and development MA to RN pipeline for nurses of color
Establishing key local connections with Black sororities and fraternities with collaborations for recruitment, mentorships, internships and scholarships.
Successfully launching a series of Black Nursing Salons to foster healthy open conversations about what on the hearts and minds of Community's nurses of color.
Inspiring 180+ Community nursing leaders to take the national Nurses' Diversity, Equity and Inclusivity Pledge sponsored by the Indiana Organization of Nurse Leaders.
Our commitment to the communities we serve goes beyond our hospital walls. Our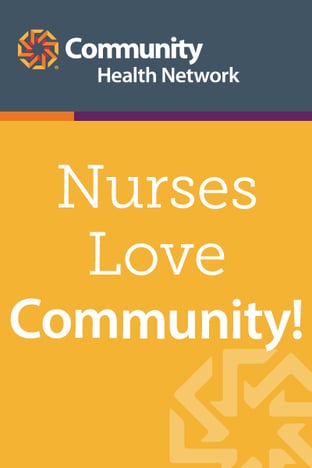 presence at community events, such as INShape Black and Minority Health Fair, Circle City IN Pride, the Latino Expo and more allow us to reach people in new, innovative and meaningful ways.  
How to Apply
If you are passionate about excellence and innovation, we invite you to apply and discover the many possibilities for your future on our team! Go to www.ecommunity.com/careers
You may be eligible for a Hiring Bonus!